Into the Lowlands
A story in Coerthas
As Ishgard makes strides toward reconstruction, the sparse lumber available in the highlands left the city state in need of more resources.

A group of adventurers, artisans, laborers and heroes ventured into the lowlands to build an operation to bring lumber to the Firmament, and to connect natives of the lowlands to their lost home.

Thanks to the actions of these heroes, much bloodshed was avoided, new settlements were created, and Ishgard will have more resources and allies going forward.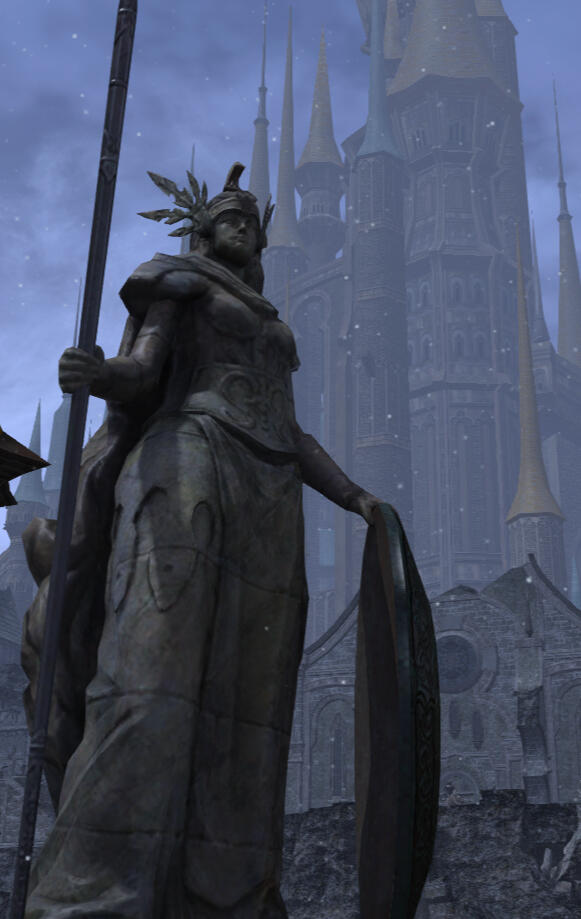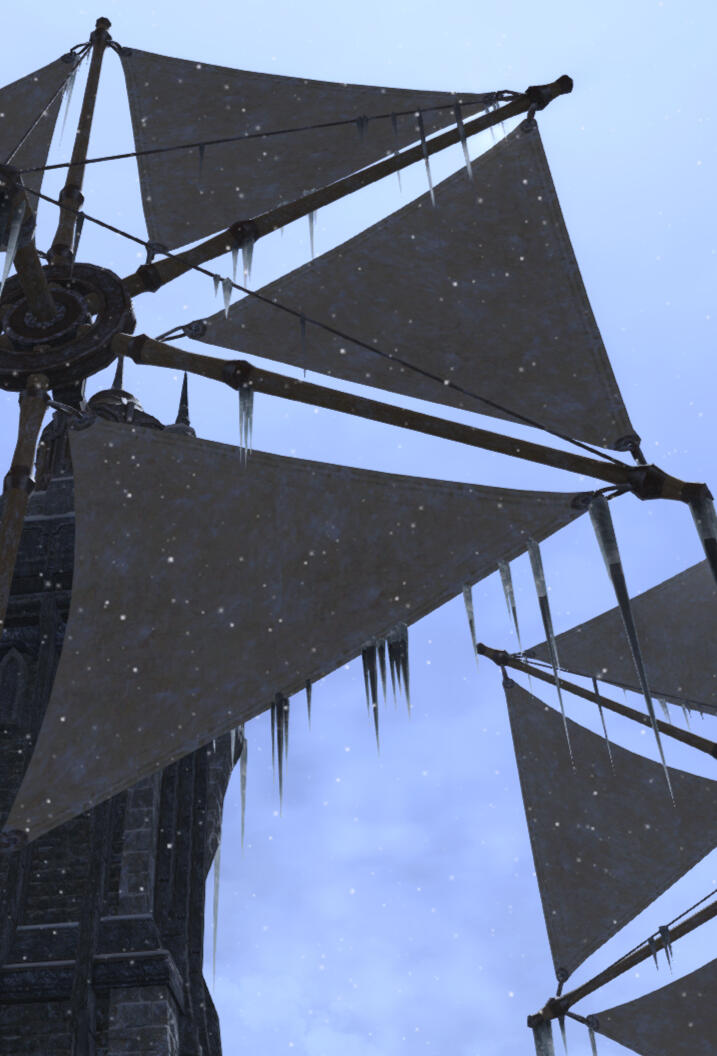 Overview
Organized by: Aetherscale Enterprises
Participants: The many who signed up
Contacts for info: Lucas Rajan (MithrilDM#6221)

This was a multi-week story that took place in and around Coerthas. Its ultimate goal was to promote RP in the open world while advancing character goals.

For several weeks, dozens of people showed up to hang our for casual RP, pitched in behind the scenes, and registered for DM'd events to move the story forward. Several people also organized their own events and adventures.

Investors
The Firmament Resource Initiative was conceived by three investors: Lucas Rajan, Juliette Chatelain and Tilda Oake.

The investors have turned FRI over to Ishgard in return for scrips agreed to be equal to their financial expenses and ongoing royalties.
Quick profiles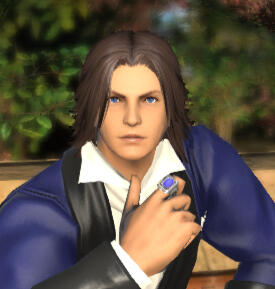 (DM) Lucas Rajan
Business: Aetherscale Enterprises
Loyalty: Ul'dah
Provides: Caravans, personnel and resources to build the caravan's infrastructure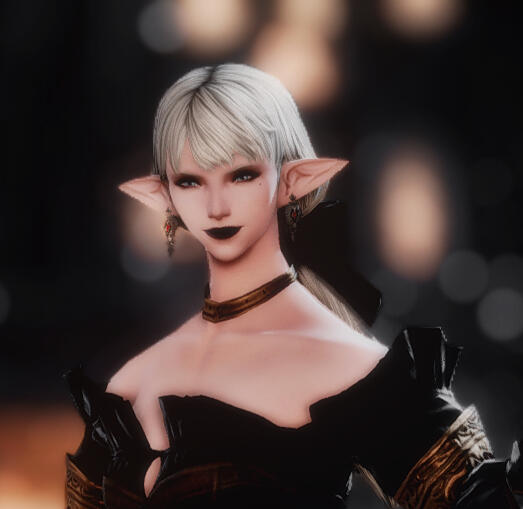 Juliette Chatelain
Business: Unnamed, personal investments
Loyalty: Ishgard, specifically reformation and reconstruction
Provides: Ishgardian connections and labor, import logistics, Ishgardian land holdings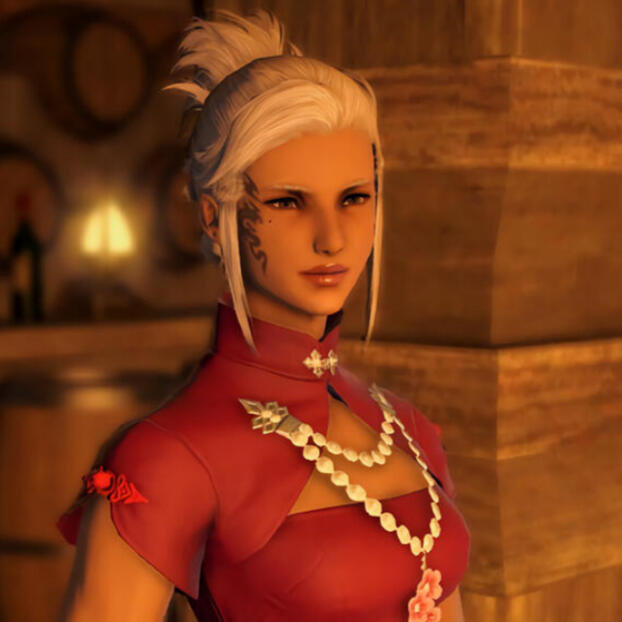 Tilda Oake
Business: The Ardent Brave Collective
Loyalty: Unaligned
Provides: Mercenaries and defense logistics
The People of FRI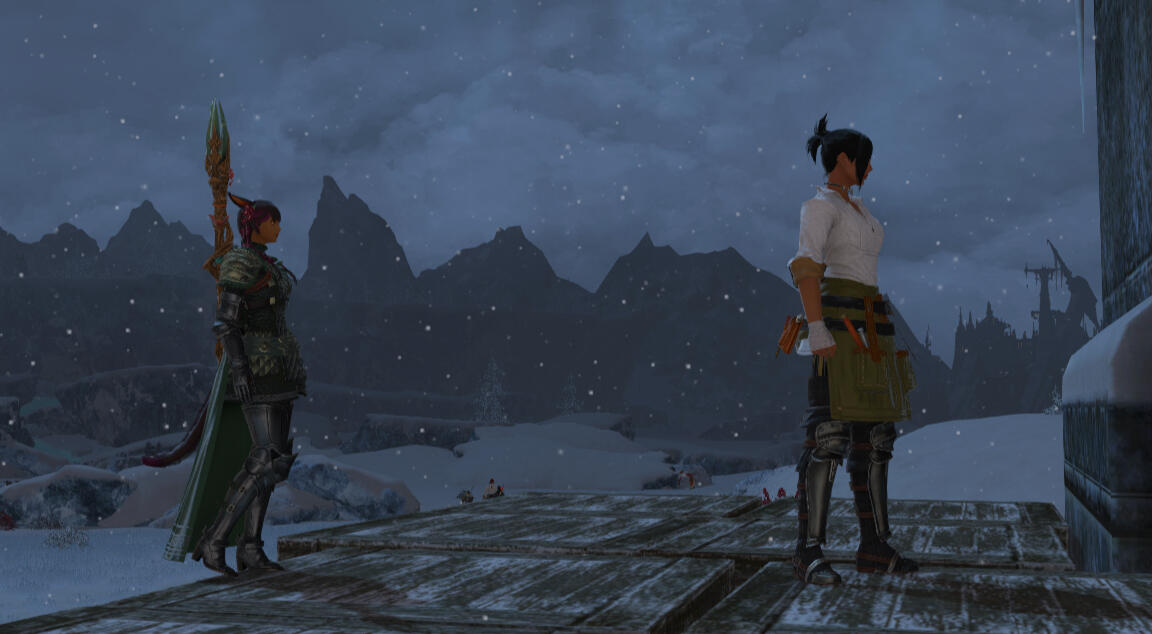 People of the Firmament Restoration Initiative

The people of the FRI are paid fair wages for their hard work, not to mention a fat sum of hazard pay.

Kat Arin
I'radebh Tykah
Jaya Maimhov:
C'reva Zolwe
Nao Bruilliere
Cassandra Porter
O'kishi Yelho
Iona Falconsoul
Ea Sangrid
Garrett Sadova
Brogan
Hana
Maeve Westknight
Aelion Hannitangur
Ninifa Nifa
Ease
O'duoh Runner
Sophia Lanford
Enenra Vhesi
Anson Rockwell
Gilly Gyle
Arslang Semvachir
Lielu Cebe
Alinaux De Haillenarte
Laphicet Melophicet
Nuhri Nelninhu
Kirana Morya
Jet Castellatus
Illharin Cordelia
Hisaya Ejin
Xephia Phia
Radiant Moon
Sophienne de Haillenarte
M'yosha Jhivn
Telriah Aurelstar
Jace Bryler
Bardum Tumet
Garion Magnus
Dacien Jervaint
Lectes Silentnight
Huho Sopoho
Lillica Zavenna
Val Variemont
Reinhart Nyborg
Saoirse Quincy
Cordelia Harper
Leilani Lani
Novae Tsuken
Matchatcha Matcha
Temulin Kha
Yeva Nulah
Jean Blanc
Kharankhui Oronir
Yisun Kha
O'vissu Marklo
Roam Silverbrush
Klara Alihana
Ruik Sky
Caessinia Aurelius
Weeping Meadow
Poki Nbolo
Moh Jabb
Seraphene Anbolho
Veata Aydelotte
Archael Svalinngard
Veis Atoel
Hrafn Sjlversas
Lolola Lola
Altani Malqir
Maliae Furiae
Emeline Tousart
Chris Raith
Vyse Lyons
Keida Yumishi
Hisaya Ejinn

This list is certainly not complete. Poke me if you've been missed!
The groups of FRI
Investors:
Aetherscale Enterprises - Lucas Rajan
Juliette Chatelaine
The Ardent Collective - Tilda Oake

With the initiative turned over to Ishgardian hands, the investors earn make their investment in scrips, as well as a cut of royalties going forward.

Allies:
Ember Adventuring Company and House Aurelstar
Liberty Industries
Secret Star Services
Lapis Luxury
The Winged Ewer
Alliance Academy

Due to the incredible contributions of FRI's allies taking the initiative on their own terms to go above and beyond the call of the venture by restoring a lodge, fortifications, and surrounding buildings near the mill, residents of the lowlands may have something to return to at last. It also means the investors are able to "buy low and sell high" on certain property investments. This money is used to financially reward the allied groups.

There is some concern that it may not be appropriate to pay The Winged Ewer, a charity. But friends in Ishgard see to it an Imposing Ishgardian Shelf is delivered to the healers.
The Final Report
Status: Victorious
The venture has been proven to be a success. The first shipments of lumber have made it to Ishgard, and the concept seems sound. Ishgardians have taken over operations, bringing jobs and gil to Coerthas, and needed resources to The Firmament, and those in need of homes.
Above and beyond
Several of the venture's allies took it upon themselves to go above and beyond in reconstructing old buildings in the lowlands. As a result, the mill is well protected at the border of The Fellwood, and locals have something to return to, and new skills to use.
Bloodshed (mostly) avoided
The venture found a new ally for Ishgard in the lowland ixal. they had been about to go to war with a coven in the lowlands, but FRI intervened and convinced them to give peace a chance!

FRI also helped the ixal heal many of its wounded, and teach its healers new techniques. Furthermore, it created a dance troupe to dispel the totentanz that had taken a grip on the coven as its members suffered in sadness following the Dragonsong War.

The criminal organization Phoo's Raiders was brought to justice, and it was revealed it had stoked the fires of conflict between the ixal and the coven. Its leader, Jahrah'ra Tapphoo was brought to Ishgard to face prison.

As a result: Gridania paid a bounty for the defeat of Tapphoo's Raiders to those who brought the group down. The Coven (Halone's Daughters), offered FRI its special growth formula to help preserve trees. The lowland ixal offered FRI a balloon, and Ishgard whatever knowledge it can about Natalan.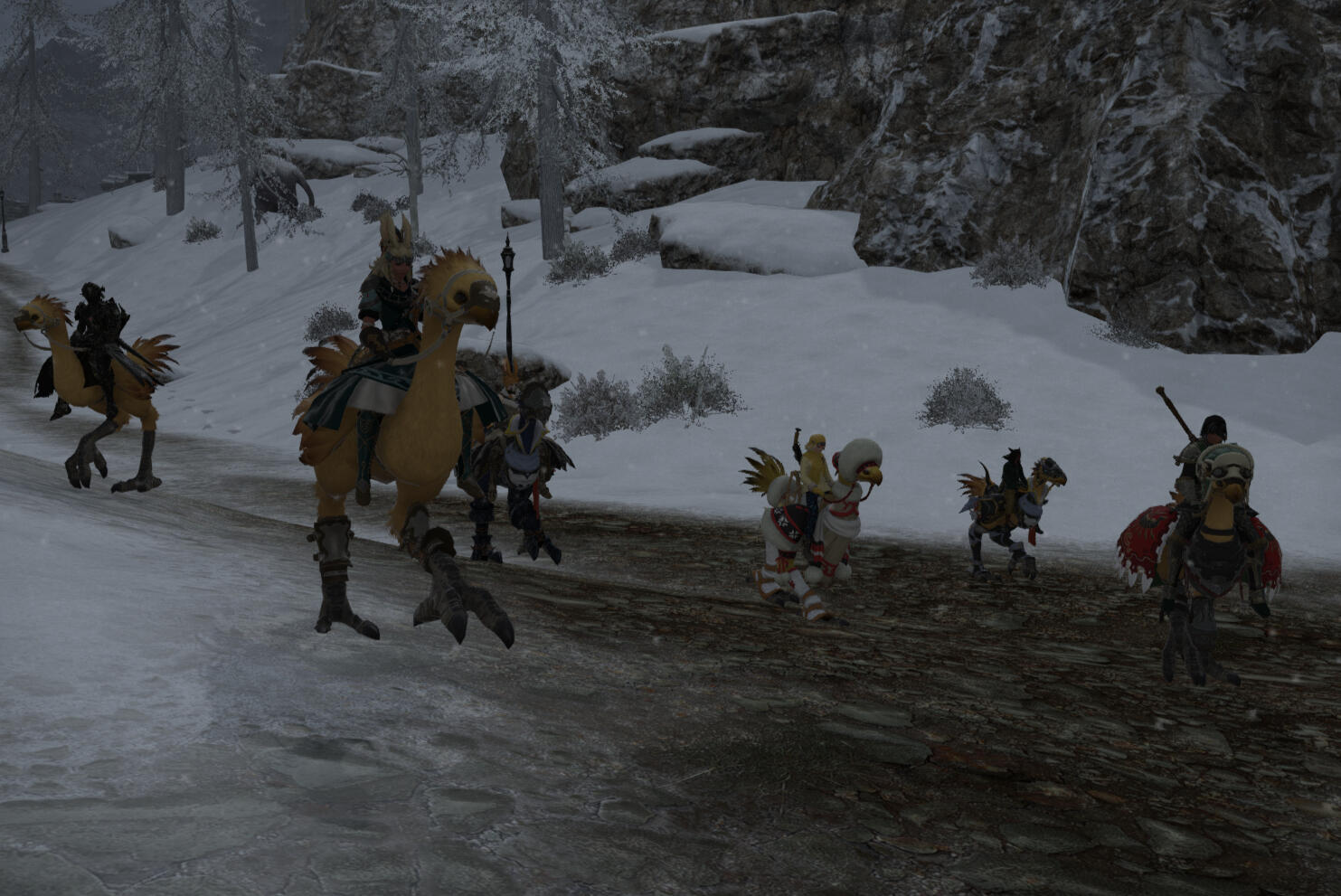 Celebration in
The Firmament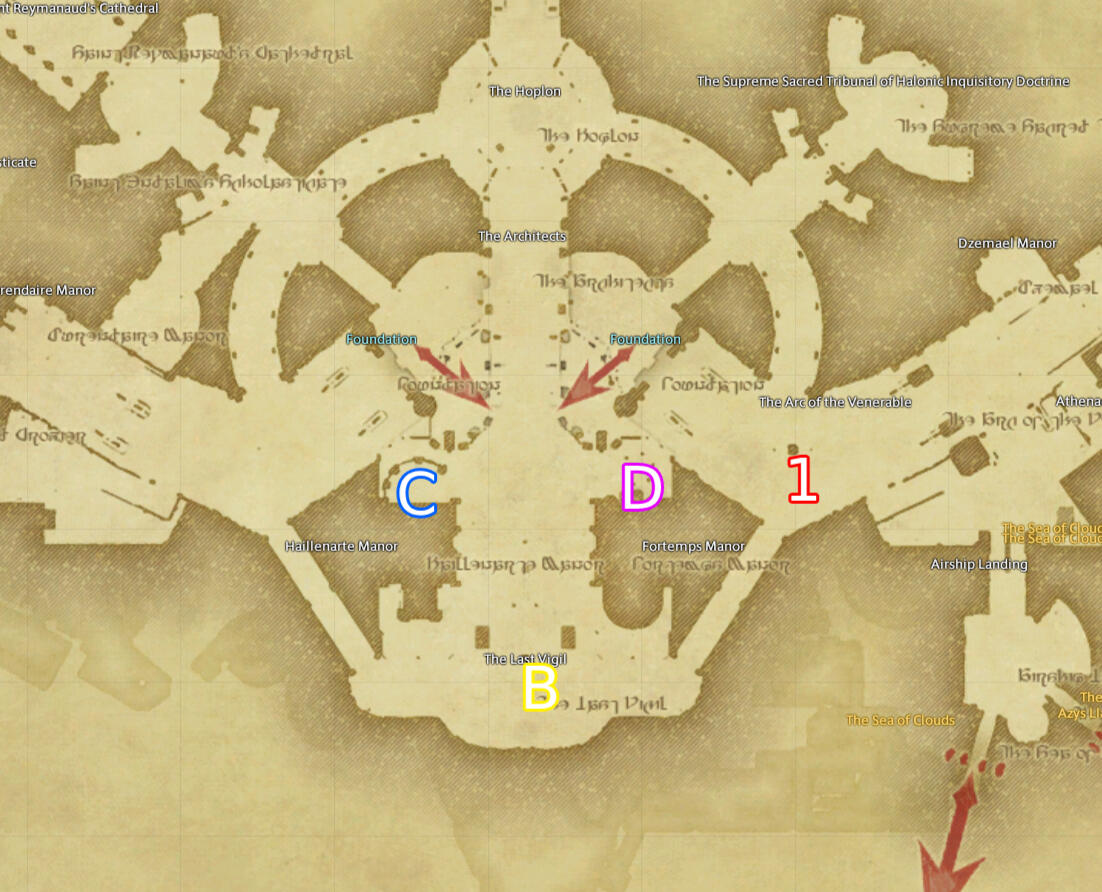 FRI Celebrates in The Pillars
When: 8 p.m. EST, Friday, May 29
Where: The Pillars
Who: Anyone who contributed, big or small
Dress code: Lucas (fancy and extra as hell) or Saoirse (casual)

To celebrate the successful mission of the Firmament Resource Initiative, its members will meet in the Pillars for a feast, games and fun, and to see firsthand the sort of projects the resources it provided will go toward.


Schedule

8 p.m. EST: Celebration begins, gather around the dais at (B)
8:30 p.m. EST: Lucas insists upon speeches from the dais. Suffer through them. You'll hear from the investors and FC leaders. (B)
9 p.m. EST: The Feast will begin. Food is available from The Moonlit Oasis staff (NPCs) at the gazebo (C ). Tea from Tonbo Tea will be served at (D).
9:30 p.m. EST: Stage performances will begin at (B)
10 p.m. EST: Roam Silverbrush will unveil a gallery of art depicting the FRI's accomplishments. The link will be provided to accompany it! (1).

Dancing will begin! There will be live music, listen here for the right vibe.
11 p.m. EST: The raffle winner will be announced. You must be there to win!

BRIEF speeches will be by

Lucas Rajan for the investors
Huho Sopoho for Liberty Industries
Leilani Lani for Lapis
Telriah Aurelstar for Ember Adventuring Company and House Aurelstar
Saoirse Quincy for Secret Star Services
Anson Rockwell for Alliance Academy
Cassandra Porter of The Winged Ewer

The Feast Buffet

Food is provided by The Moonlit Oasis staff (NPCs). Load up at (C ) starting at 9 pm. EST.

On the menu is:
almond cream croissant
Kaiser roll
Sohm Al tart
Beet soup
heavensegg soup
mulled wine
loaghtan cordon bleu
Eggnog
warm flaugnarde
Ul'dahn whiskey because Lucas (Also Saoirse, because wine is too fancy for her)
Ishgardian wine
and so many kinds of pastries

Tea from Tonbo Tea

Tonbo tea will serve tea at 9 p.m. EST at (D). Check them out at <tonbotea.carrd.co>.

Performances!

9:30p.m. EST: Tigerlily will take the stage with a performance (B), followed by Monorri Kaisuri. they'll all give a rousing show to celebrate the recent campaign victories!

Gallery by Roam Silverbrush

The Moonlit Oasis' artist in residence, Roam Silverbrush, has been following FRI around, painting scenes and listening to stories. A gallery depicting her work based on this time will be unveiled at (1) at 10 p.m. EST.

Paired with the IC gallery is a gallery of edited photos taken during the whole event!

Here is the link!

Dancing

Dancing will begin at 10 p.m. EST below the stage (B) where a live band will be playing. Find the music vibe at here

Feel free to spread out to reduce chat spam!

THE RAFFLE

First prize: $18 from the Mog Station
Second prize: $12 from the Mog Station
Third prize: $5 from the Mog Station

To enter in the raffle, you need to have posted in the #memories channel in the "Into the Lowlands" Discord per its instructions.

The winners will be announced at 11 p.m. EST. You must be present in The Pillars to qualify!